This is a 3d anatomy study with high attention to detail. The character sculpted in ZBrush, rigged in 3ds Max and final images rendered with Sub Surface Scattering shader in Mental Ray. The male character was modeled in real-world scale with golden ratio for the ideal human proportions. The male has anatomically correct athletic body and very detailed topology. Height of character is 180 cm, the eyeball size is approximately 2,5 cm. The mesh contains only quads and comes with high detailed realistic textures (8192 x 8192). Making this character's study I learned a lot of things about human anatomy and also I use this body as my "base body" for my other characters, from this geometry I can easily to make more different kind of bodies.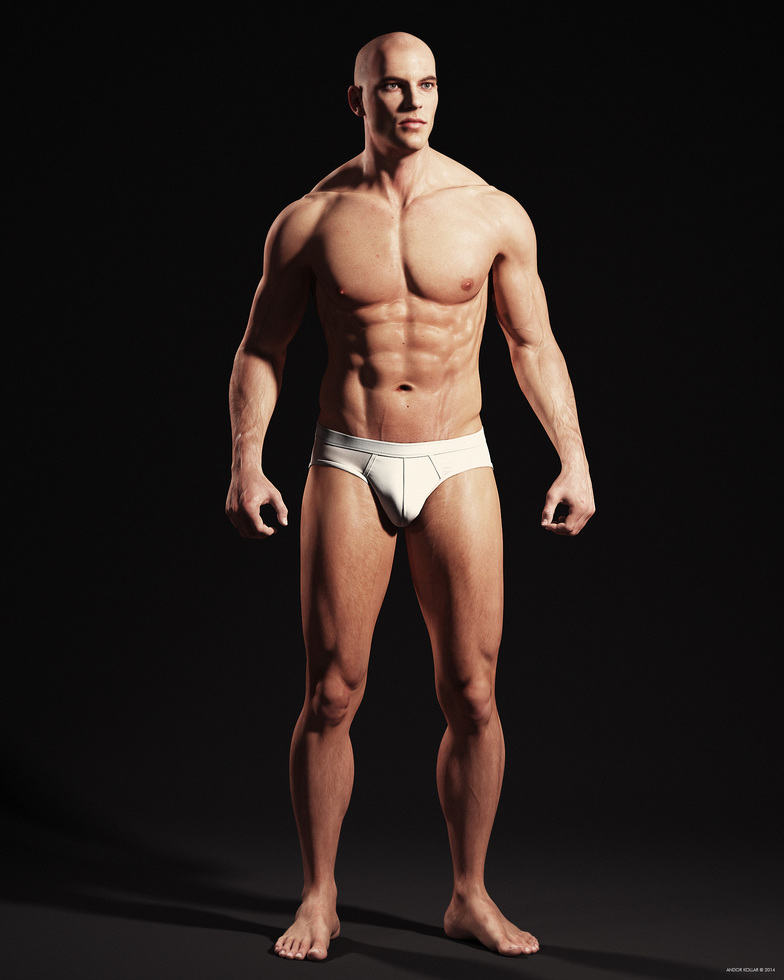 Close-up of eye, I put this eyeball to character.
Some motion images
Here are some video of the character's animation
Close-up of hand and foot
Here is a video of the hand animation
T pose (A pose) images
For ideal proportions the human character was modeled with golden ratio based the Vitruvian Man according to Leonardo da Vinci.
Video of Male Body in ZBrush
The base mesh contains only quads and the model has clean edge loops based geometry. It contains 30 300 polygons (triangles). You can see wireframe images on subdivison level 1:
The character rigged with Biped with extra twist bones and also I used Skin Morph modifier for better deformation.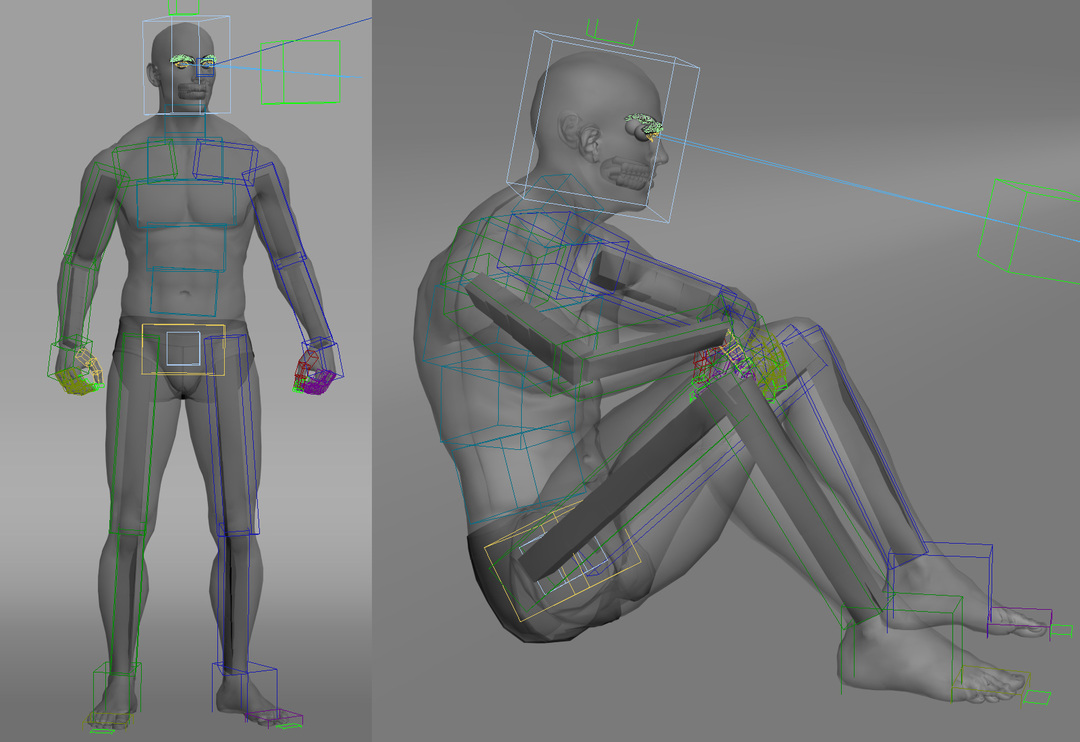 The character has complex high detailed eyes (eyeball + iris, cornea, pupil, wet part). These eyes bring life to the model. The eyes have also LookAt Constraint as rotation controller to manage the movement of eyes. I used WSM Hair and Fur modifiers for eyelashes and eyebrows.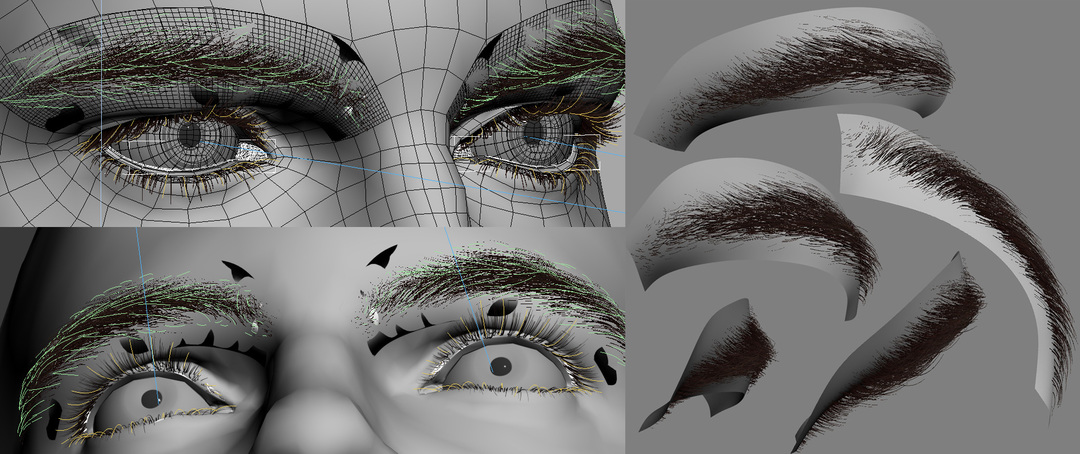 For extreme details the head and body has separately SSS textures set (color map, backscatter map, subdermal map, epidermal map, specular map, glossiness map, normal map, displacement map). For character I made proper UV Layout and I painted from photo references in Photoshop the realistic high resolution textures.
The 3d character available here:
http://www.turbosquid.com/3d-models/3ds-max-realistic-male-body–/817663?referral=Andor-Kollar
 — 2012-2014 —