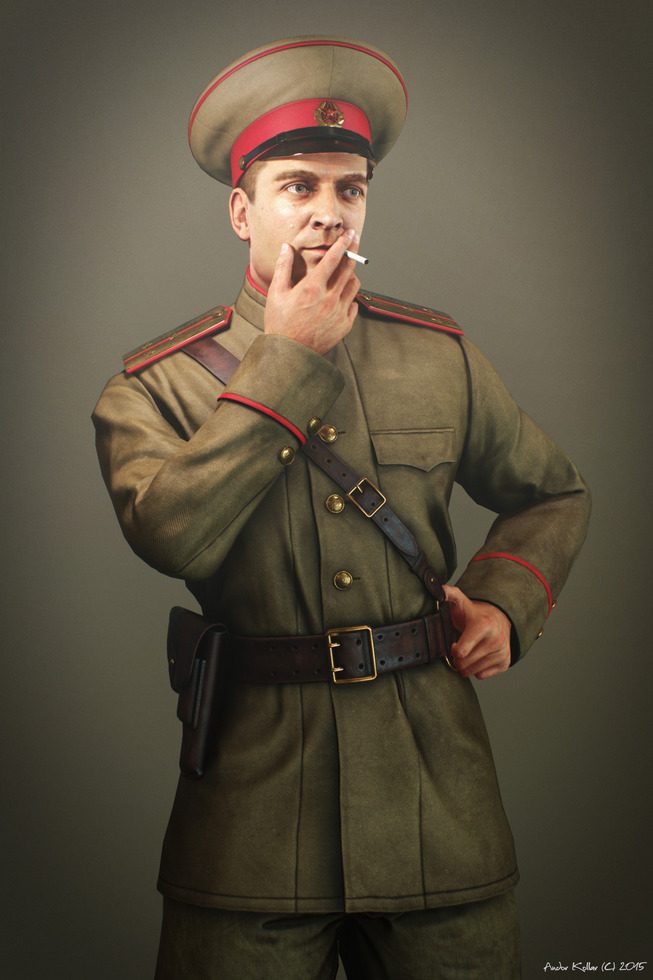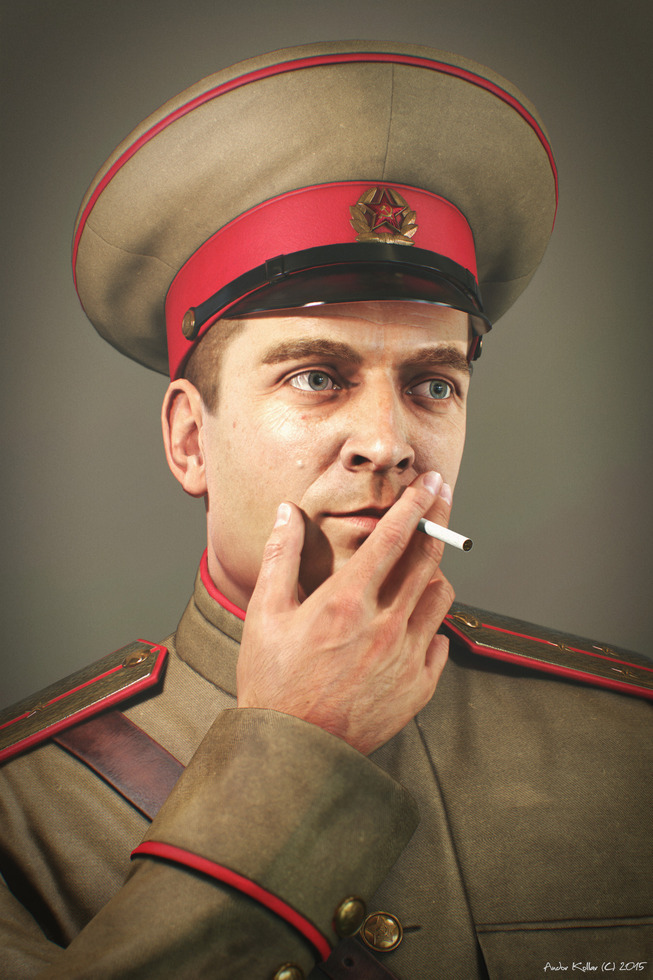 The character of the WW2 soldier was designed for a game. For design, I used the original World War 2 soviet uniform and soldiers' equipment from reference photos. The basic high polygon mesh for this work was created in Maya and then sculpted in ZBrush. Marmoset Toolbag rendered the final images. I used PBR shaders and textures to really bring this character to life.
Modeling workflow: The base high polygon control mesh and UV map were created in Maya and the details were sculpted in ZBrush, for micro details I used NoiseMaker with custom fabric textures. Then the low polygon geometry was created in 3ds Max, textured in Photoshop, and rendered the final images in Marmoset Toolbag.
The character contains about 39 000 polygons (triangles). The head, body, and hat have separate PBR texture sets (albedo map, normal map, specular map, metalness map, glossiness map, opacity map, occlusion map) – (4096 x 4096). For a more realistic result in Marmoset Toolbag, I used SSS (Subsurface scattering) shader, the shader has translucency and fuzz map. The transmission map was made in Knald.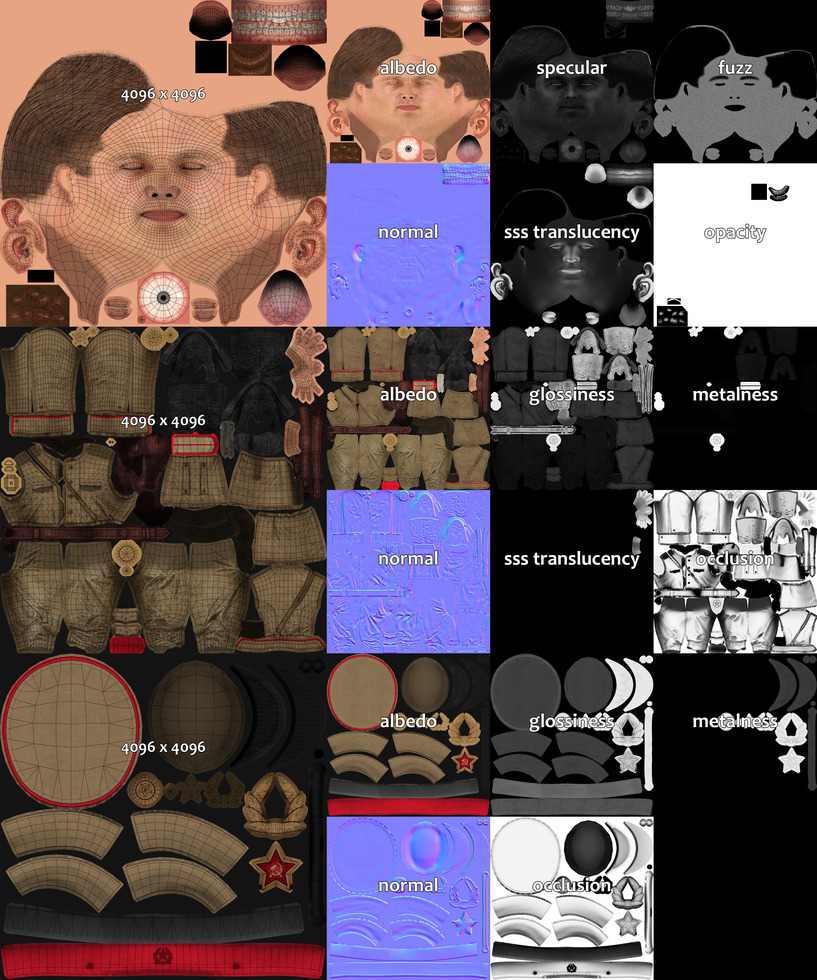 2015