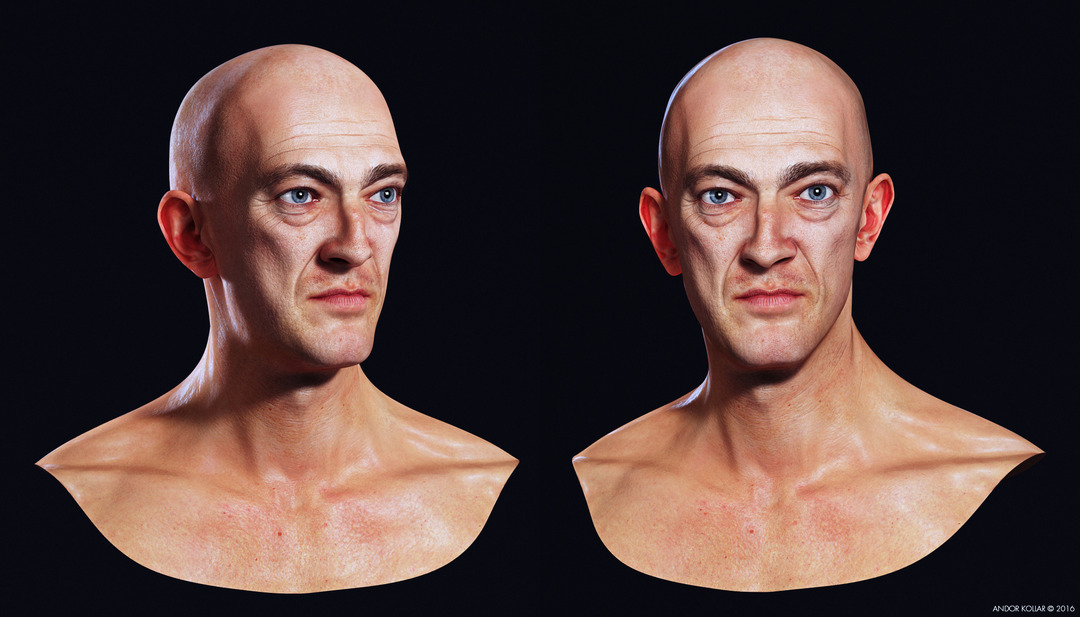 The head was sculpted in ZBrush and final images were rendered in 3ds Max with Mental Ray. I painted detailed SSS textures to building the right skin shader. The head has detailed geometry with great edge flow that appropriate for facial rigging and animation. The character also was modeled in a real-world scale. For this character, I used the face of Vincent Cassel the French actor as a reference.
The character has complex and realistic high detailed eyes (eyeball, iris, cornea, pupil, wet part). These eyes bring life to the model. I used polygon hair for eyelashes and eyebrows. I think the eye reflection and the wet part on the eyelid and on the tear duct is important to achieve the realistic alive impression for a 3d character.
ZBrush screenshot.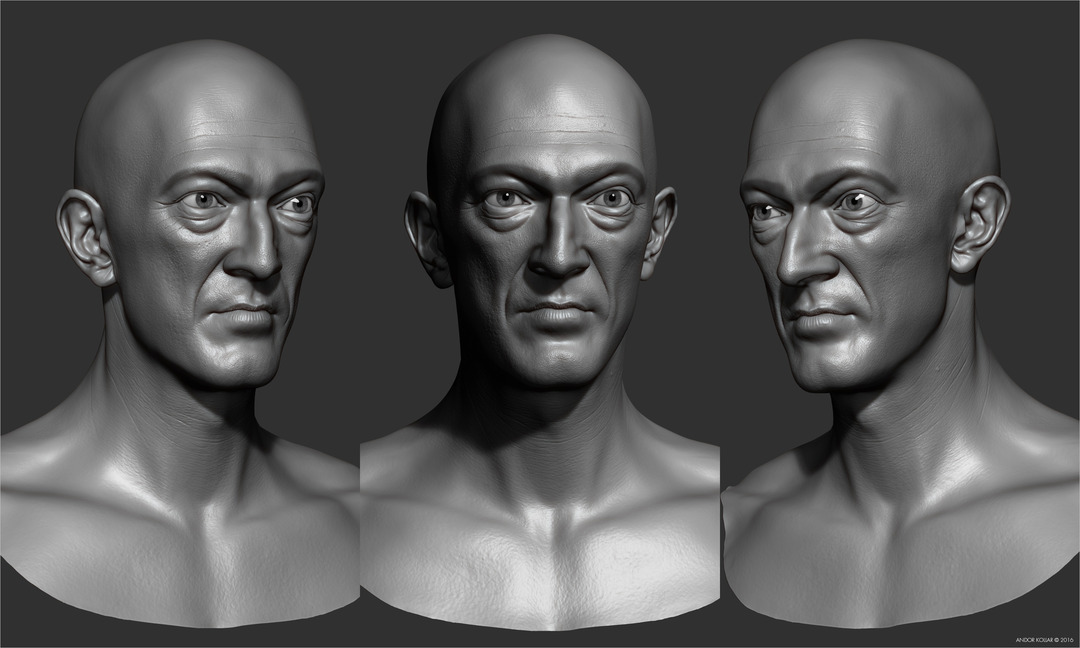 The base mesh contains almost only quads and the model has clean edge loops based geometry. It contains 14 890 polygons (triangles). Wireframe screenshot.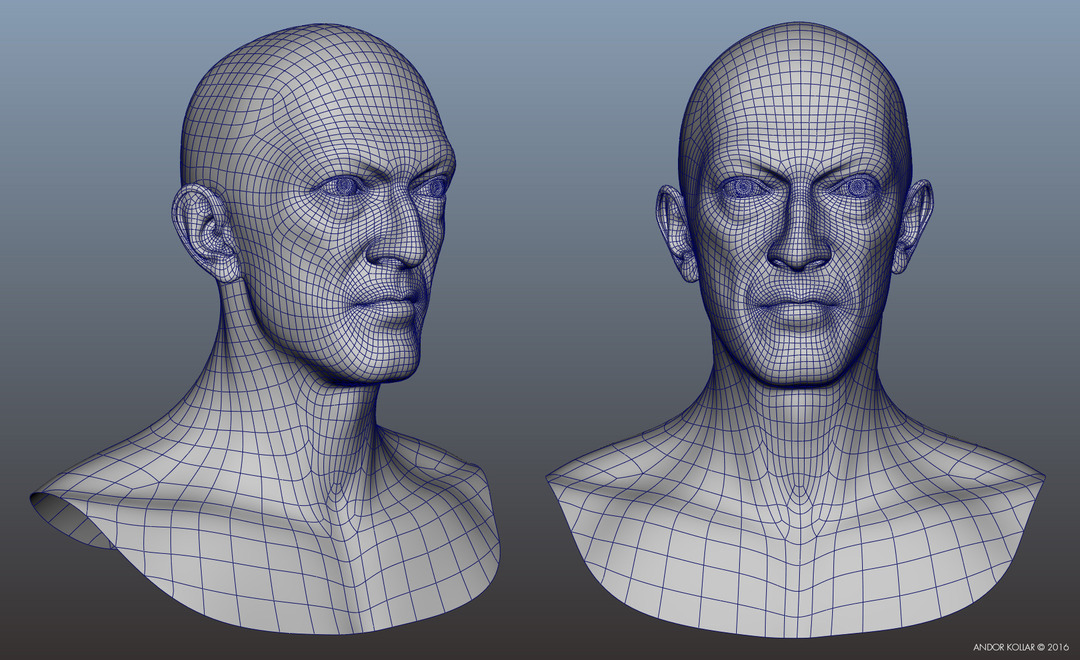 I made always carefully the UV maps, I think a very perfect UV map is the way for a very perfect texture.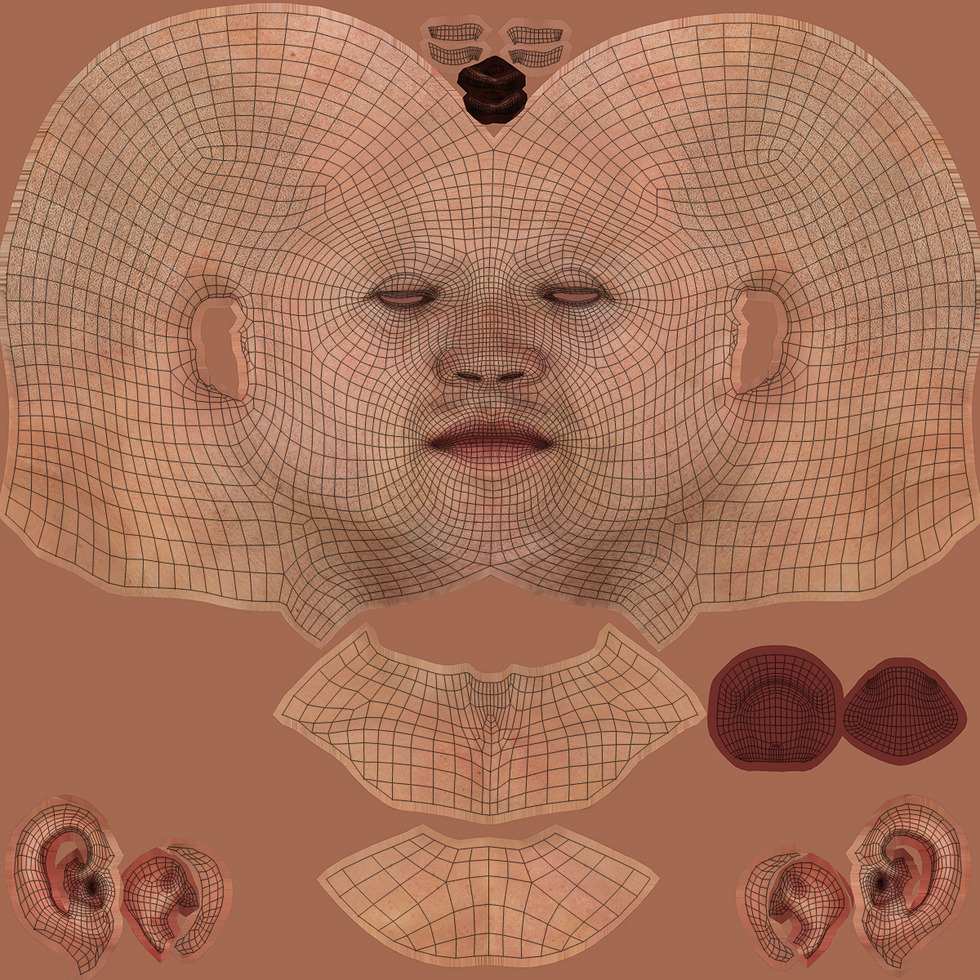 The 3d character is available here:
https://www.turbosquid.com/3d-models/vincent—male-head-3d-model/1134852?referral=Andor-Kollar
2016