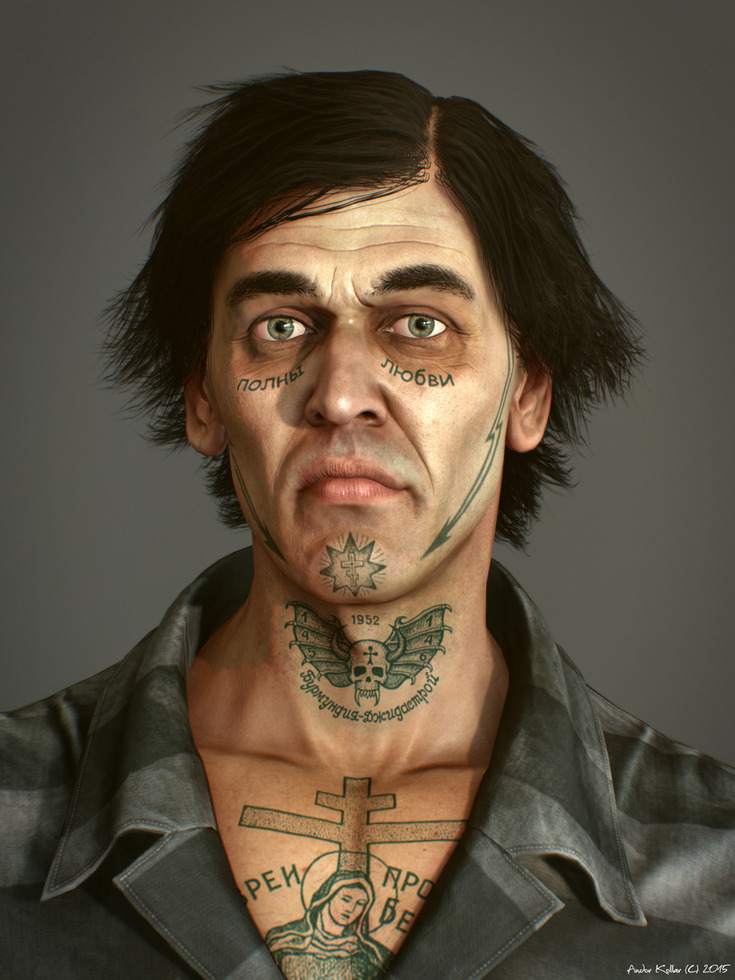 This is the infamous tattoo artist and lifetime criminal Osip Dmitriy. He is a gatekeeper of sorts as well as the principal tattooist of the Thieves-in-Law in a remote Russian prison facility. This is a next-gen game character. The basic high polygon mesh for this work was created in Maya and in Marvelous Designer then sculpted in ZBrush. Marmoset Toolbag rendered the final images. Textures were made in Photoshop. I used PBR shaders and textures to really bring this man to life.
Russian prisoner, ZBrush head sculpting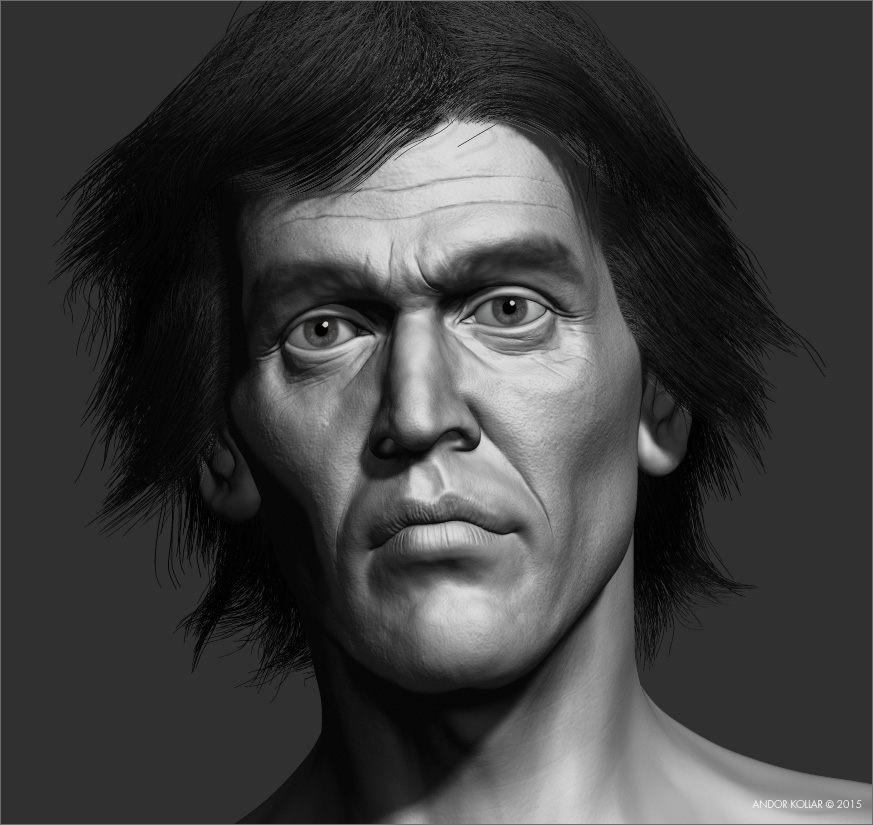 Wireframe
Reference image, and I posed the character in 3dsMax.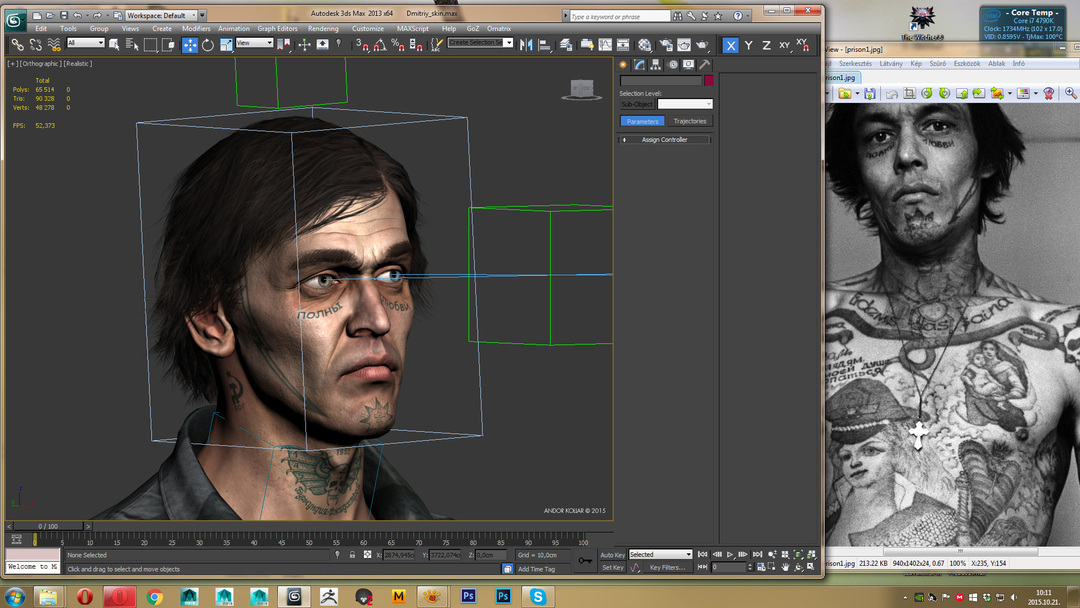 2015