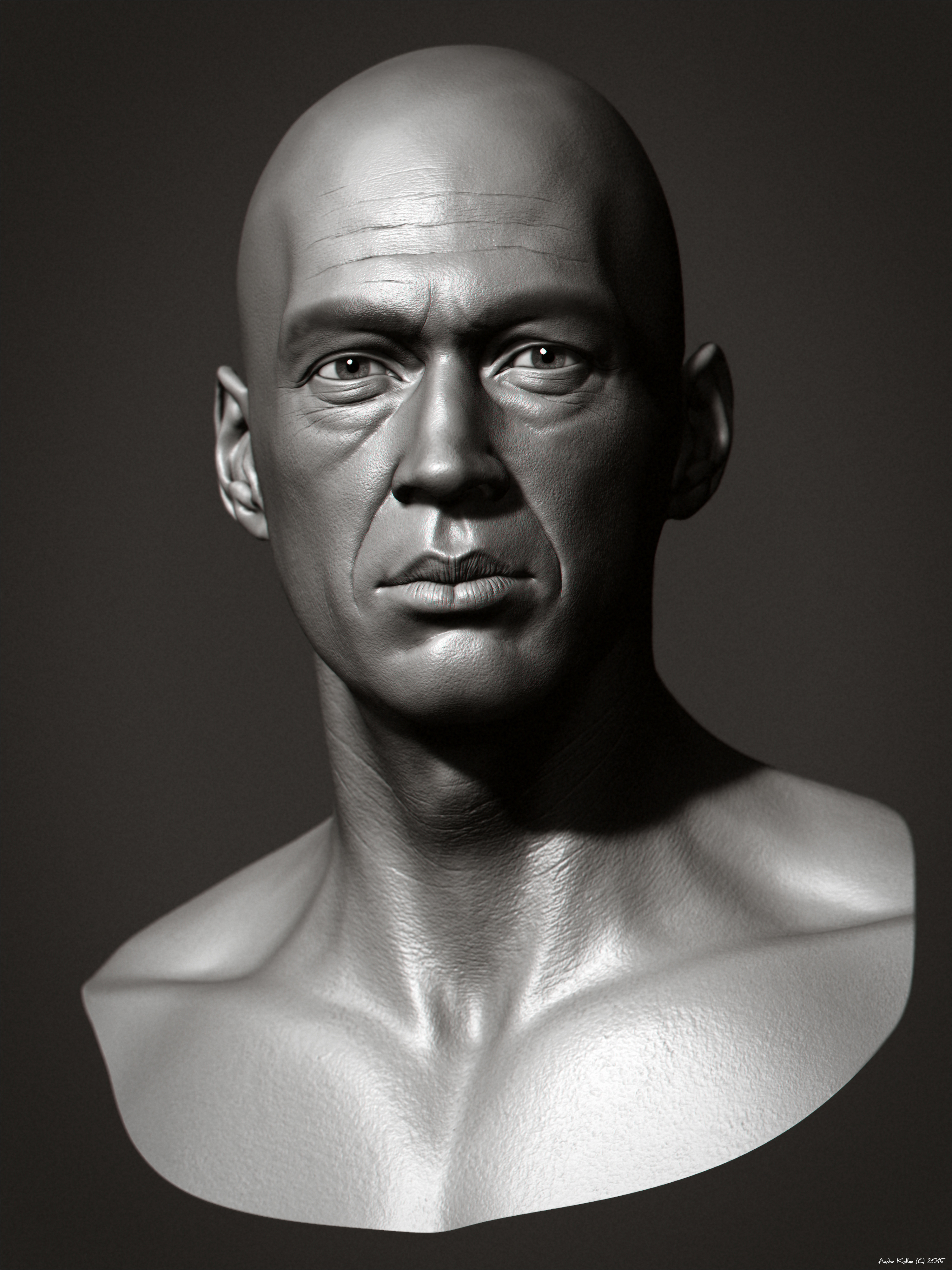 This is a likeness sculpting of David Carradine. I attempted to catch the young face of David Carradine, although this was not so easy task because I do not find any high resolution reference images. Therefore I collected lot of screenshots from Kung Fu movie series. The bust sculpted in ZBrush and rendered in KeyShot and ZBrush, it contains about 44 million polygons.

ZBrush renders, I paid high attention to details and also I tried catch the personality of celebrity.
The facial topology suitable for rigging and animation.
2015